HDPE Sheets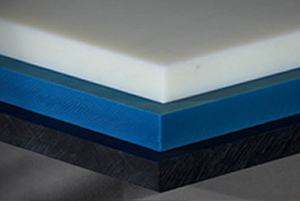 Allow us to introduce our selves as a Manufacturer of Plastic Sheets. Engaged in manufacturing all kinds of Thermoplastic Sheets Like HDPE Sheet, LDPE Sheet, Polypropylene Sheet, TPO Sheet, HIPS Sheet, EVA Sheet etc. from Ahmedabad Gujarat India. We have our Four Sheet Plants and qualified technical staff.
HDPE Sheets Specification
Thickness ranging from 0.60mm to 5.00mm
Width is maximum 79 Inches (2000mm).
Length is custom-made.
High Density Polyethylene (HDPE) Sheets:
It is used in Textile Ind. for making Spinning Cans, Packaging Application, Automobile spars, Luggage Ind., Crates Partition, Thermoformed Parts, Water Treatment plants, Landfill, Pond lining, Oil Trap Pit Lining & for fabrication of Vessels Ducting, Tanks lining.
Chopping Board & Butcher Blocks are manufactured from premium food grade high-density polyethylene. They are offered for home use to commercial food preparation. These boards are smooth for trouble free chopping, slicing and cutting & friendly with knife. They will not chip, crack or warp and are non-porous, non-absorbent and stain- resistant.
Cutting / Clicking Boards are offered in High Density Polyethylene for industrial, commercial as well as domestic applications with a surface that is easy on cutting blades. These boards possess high impact and absolute dimensional stability characteristics along with perfect combination of material-cut feature. The boards are used on automatic and semi-automatic cutting presses, die-cutters and cutting machines, roller presses & manually.
HDPE Root Barrier Sheet Material:
HDPE Root Barrier Sheet Material is U. V. Stabilized and impervious to Roots. HDPE Root Barrier Sheet creates a barrier to root and water, direct Roots growth from Trees downward and prevent damage to neighboring Building Foundations, Pavement, Handscapes.
HDPE Root Barrier Sheet manufacture in Standards With of 12", 18", 24", 30", 36" & 48". Thickness 0.75mm, 1.00mm, 1.50mm and 2.00mm. Length in Roll form, ends joined by staples or dual side adhesive tape.